Patrimonio da  visitare , Città e paesi en Corse du sud
Cities and Villages

In the bend of a street or an alley, discover in the course of your walks the secrets of cities and villages of our regions. Remarkable facades, places, houses of times and many other hidden treasures, here is which treasures offer themselves to you. Picturesque villages of countrysides in the big metropolises, take time to promenade and to appreciate.
Iscrivere il vostro punto turistico en Corse du sud é gratuito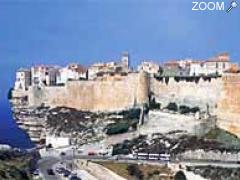 20169 Bonifacio (Corse du Sud)
Bonifacio is the most Genoese of the island's cities and its faithful visitors flock from all over the world to admire its citadel and its cliffs with 197 steps, hewn out of the rock in the middle of ...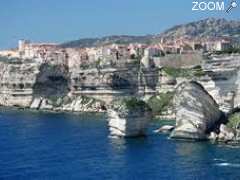 Corsicagiru
Lieu dit Chiosella
20137 Porto-Vecchio (Corse du Sud)

Christine CANALE
Bonifacio
20169 Bonifacio (Corse du Sud)
Enjoy a guided visit to discover Bonifacio off the beaten tracks...
No books or touristic guides could explain it better than Christine, your qualified English speaking guide...


Iscrivere il vostro punto turistico en Corse du sud é gratuito