Heritage, visit, Cities and villages dans l'Yonne
Cities and Villages

In the bend of a street or an alley, discover in the course of your walks the secrets of cities and villages of our regions. Remarkable facades, places, houses of times and many other hidden treasures, here is which treasures offer themselves to you. Picturesque villages of countrysides in the big metropolises, take time to promenade and to appreciate.
Register your touristic spot dans l'Yonne it's free (in French)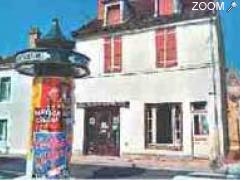 OTSI D'Appoigny
4 rue du fer à cheval
89380 Appoigny (Yonne)
Appoigny: tourisme, patrimoine, infos pratiques..(VISITES GUIDEES DE LA COLLEGIALE, RANDONNEES PEDESTRES..)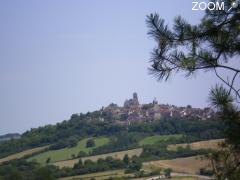 Village de Vézelay
Vézelay
89450 Vézelay (Yonne)
Phone : 03 86 33 23 69
- Fax : 03 86 33 34 00
Vézelay, la colline et la Basilique Ste Madeleine sont classées au Patrimoine Mondial de l'UNESCO et aux Plus Beaux Villages de France
La Basilique des XIe et XIIe siècles est un chef d'oeuvre de ... Association le Patrimoine Oublié
6, Rue du Poids du Roi
89310 Noyers-sur-Serein (Yonne)
Phone : 03 86 82 61 73
- Fax : 03 86 82 61 73
Site archéologique du Vieux Château de Noyers, dans l'Yonne en Bourgogne
A tous les amoureux de la pierre, d'histoire médiévale, et de nature, venez découvrir et vous initier à la technique de ...

Register your touristic spot dans l'Yonne it's free (in French)